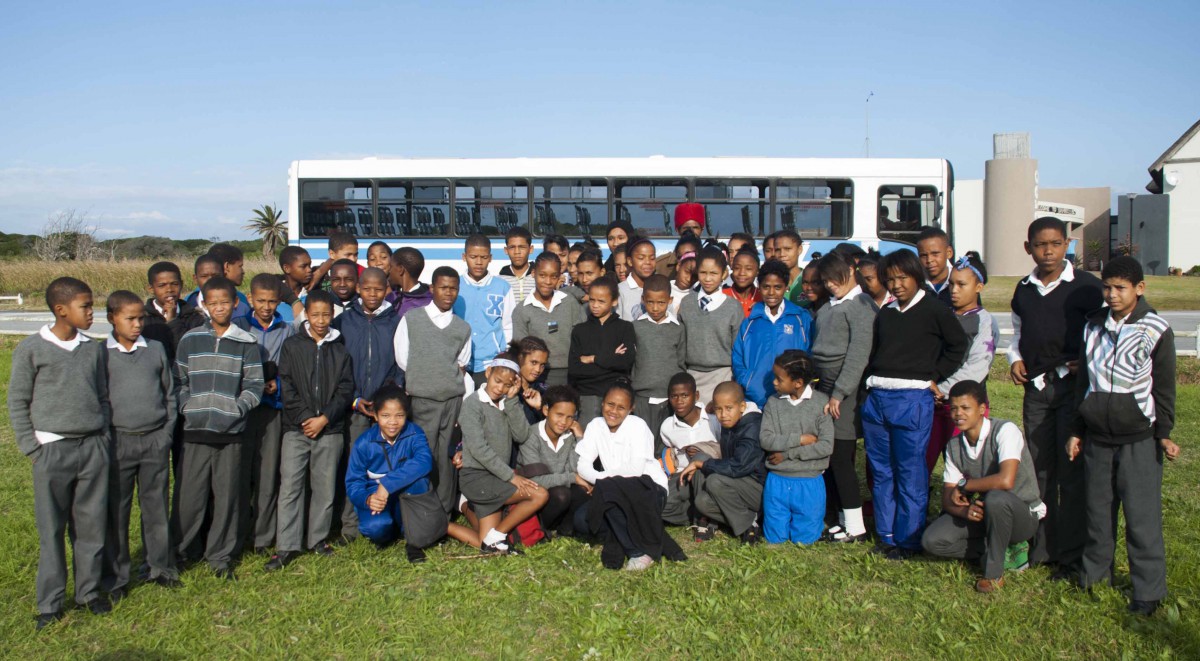 Early this morning, we took another busload of children to Cape Recife. The grade 7 learners took part in another "pick and match" lesson where they found all kinds of different animals and plants in the rocky shores of the area. We also saw a whole pool of chiton – an animal that is very rare and a sign that this is an environment that is conserved well, and worth taking care of for the future.
The children also went to SAMREC (South African Marine Rehabilitation Centre) where they learnt more about rescuing, rehabilitating and releasing injured animals along the coast. They also learnt what they can do in their daily lives to help protect the South African Black-footed Penguin, which is just as endangered as rhinos! A large colony of these penguins is situated close to Port Elizabeth, so everyone in the city must do their part to help conserve them by reducing their waste and engaging in recycling.
It was really interesting to learn that penguins mate for life. They also secrete the excess salt through glands in their "eyebrows". The females can only be recognized when they lay eggs, as they look exactly like male penguins.
After the excursion we had a "farewell" lunch. Again we were treated to great South African hospitality and cuisine! Traditional food like braaivleis (barbeque), roosterkoek (bread made over an open flame), boerewors (sausage), and creme soda (soft drink) were served along with warm laughter. Our smiles were even bigger when as we enjoyed the spread and chatted away with the staff.
We can't believe our time here at Fontein Primary School has almost come to and end. Tomorrow is our last day!
Constantin Vogt, De Wet du Toit and Lani van Niekerk