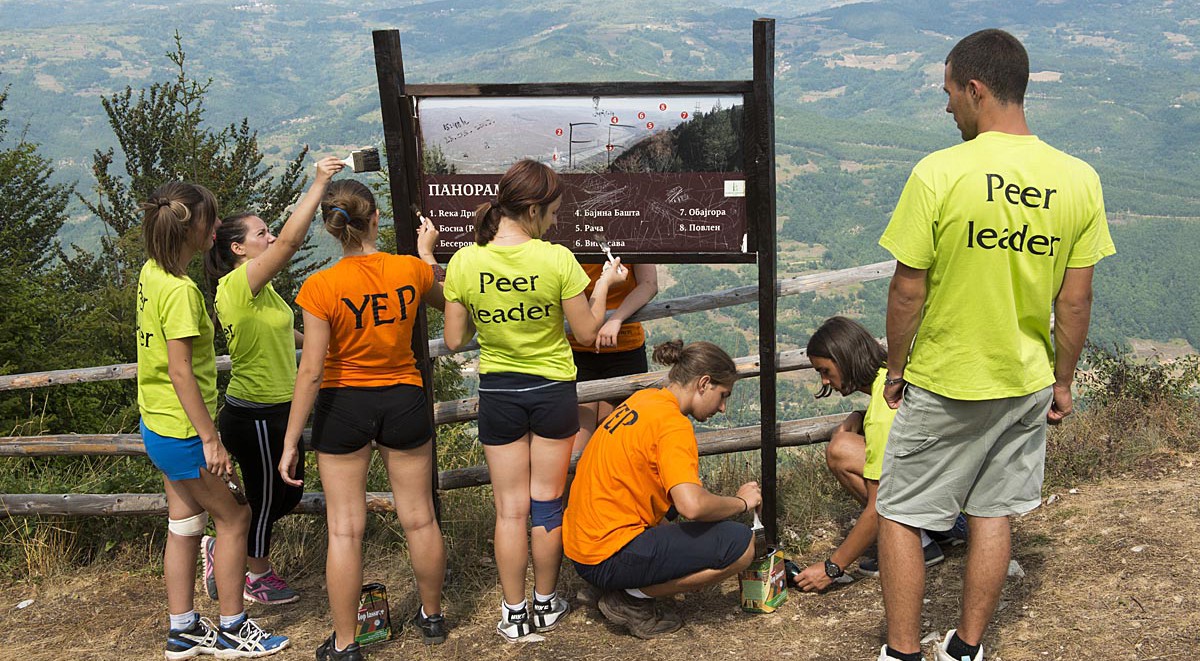 Our task today was a bit different to the things we've done so far: for the next few days we'll work together with the national park rangers and paint benches, shelters and mark hiking trails. Our first working place was a beautiful viewpoint from where you can see the town of Bajina Basta and the surrounding mountains as well as the countryside of Bosnia.
The hike took us around two hours and lunch with delicious watermelons was very appreciated.
Painting the benches went very well and fast but still not quick enough so we got caught up in another thunderstorm and most of the peer leaders were soaking wet when we arrived back at the campsite.
Tomorrow the primary school kids will come from Kraljevo and join us for the second Ecocamp. Everybody seems to be pretty excited and ready to spend some more fun and productive days in Tara National Park!