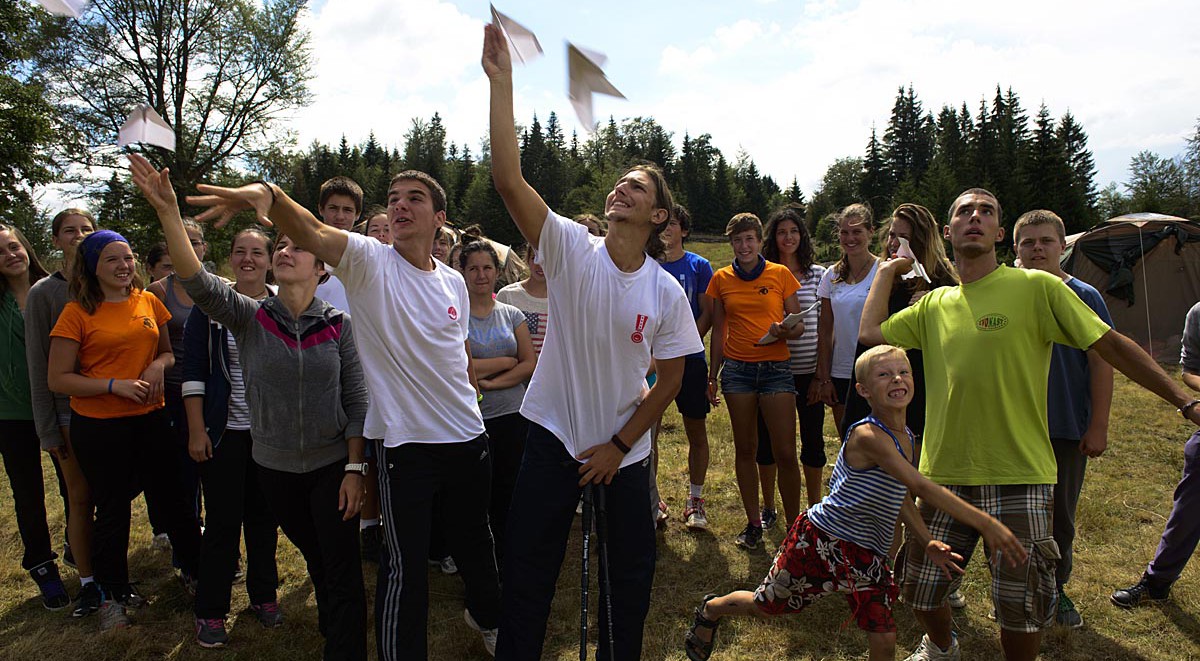 In the beginning of a project the end always seems to be so far away. It seems as if you'll have endless time together, so many things to organize, to take care of.
But suddenly it's the last day and you realize how fast time flew by…
The final day was spent on the campsite by playing team games against each other.
The four groups were very competitive and everyone wanted to win which caused some discussions concerning the rules of the games.
But everybody enjoyed it a lot and it was great fun to fit as many people as possible on a tree trunk, balance a spoon with an apple on it with your mouth, save the earth from a "nuclear catastrophe" and build planes and a construction that can carry a can of paint out of paper.
The highlight of the day was definitely our huge barbecue in the evening! Sitting around the campfire grilling bread, steaks, apples and chocolate bananas, listening to the guitare and singing along was such an awesome ending of this great week!
We can proudly say that it was a big success and every single participant enjoyed these couple of days in Tara National Park.
The greatest sentence we heard was something like "The best day of the last year was when I received the mail saying I was chosen for the Ecocamp. But this day was even topped by arriving here and spending an incredible week with so many new friends in nature!"